I will be showcasing all our OOAK beds and lounges in individual posts. Information and links (where applicable) on purchasing will be detailed within each post.
1:6th scale Fainting Lounge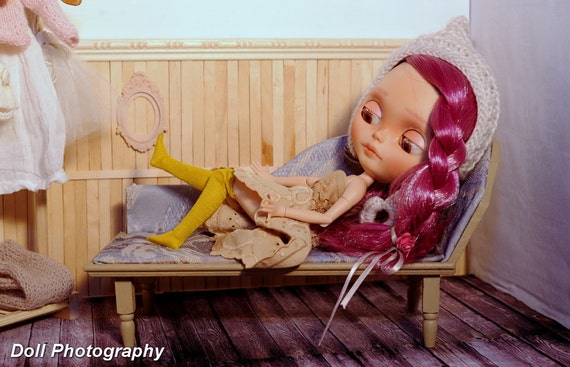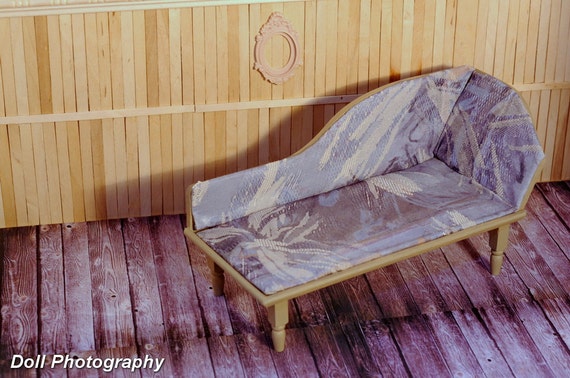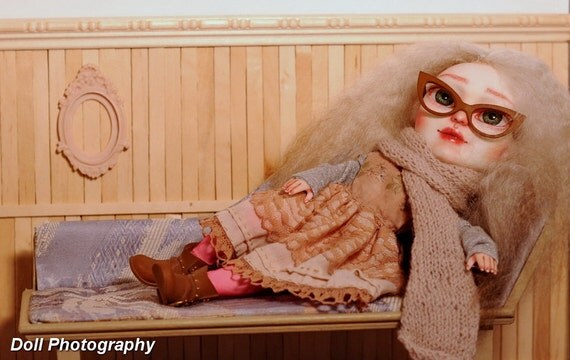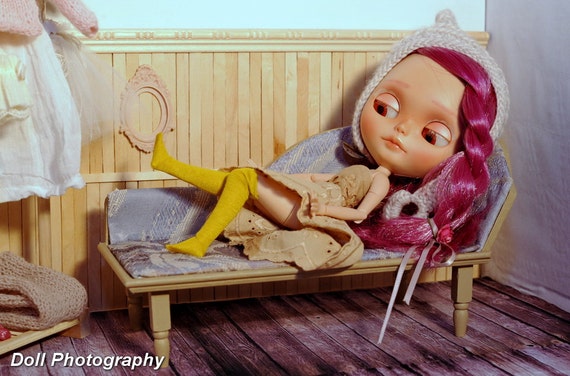 Bespoke upholstered wooden reclining lounge for your Blythe roombox or dollhouse diorama!
Designed and completely hand-made at the House of Orchid's Designs, painted and sealed with furniture gloss. Part of our bespoke range of unique hand-crafted custom doll furniture, aiming to create the perfect additions to your collection for your dolls to love!
Fainting Lounge measures: 25cm long / 12cm deep / 14cm tall
Perfect for Blythe sized dolls (Icy, Basaak, Pullip, Dal, Makies, Monster High, Barbie)
OOAK - Shop Here