Orchid's Designs is proud to announce an exciting and very fruitful collaboration with two other incredible artists: Bjtales and LightpaintedDoll.

A very limited of completely OOAK dolls will be released over the next few months. Each doll will be a unique version of Nifer - this new ethnic beauty sculpted masterfully by BJTales. Each Nifer will be hand-painted by the talented LightpaintedDoll to breathe life and warmth into these art-dolls, and I will be creating a few incredibly decadent Haute Couture costume ensembles to bring each of these gorgeous Dolls to elegant life.
The first Nifer went up for sale last night and was only online for a few minutes before she found her new home. It is my great pleasure to be a part of this fabulous trio to bring such a rare and beautiful doll to life.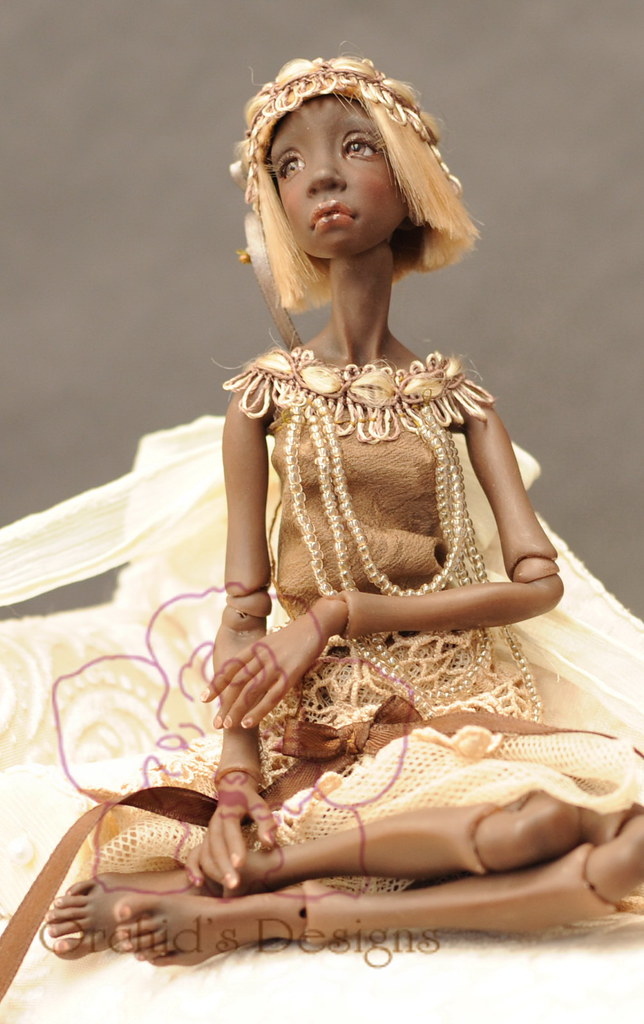 You can see more of this delightful collaboration doll on
my facebook
and initially modeled on my own BJTales doll
Ophelia
.