Dyed with Hibiscus, Camellia and Wild Rose blooms
For BlytheFest AU's "Flower Power" theme I created a limited collection of delicate one-off dresses for Neo Blythe Dolls. Each dress has been dyed naturally using flowers and entirely hand sewn. The delicate varying shades in each fabric get their colouring from such flowers as camellia, hibiscus, morning glory, avocado and wild rose.
The "Flower Fantasia" series made it's debut at BlytheFest AU in Sydney for the "Flower Power" themed con. The collection was limited to just 8 individual dresses. 6 fit Takara Blythe, 1 for Pure-Neemo bodies only, and one for Makies.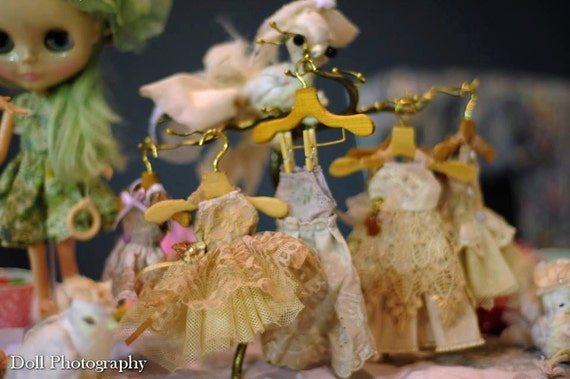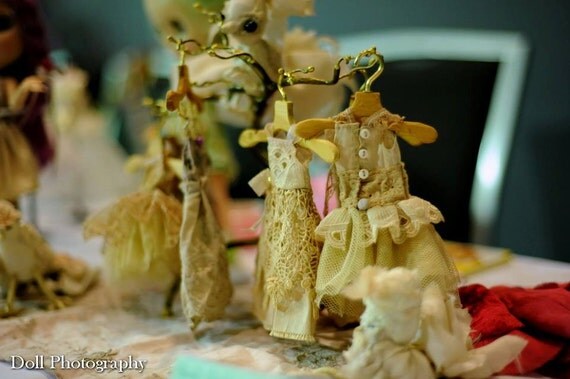 The available dresses are now listed in the "Blythe" section of my
Etsy Shop
.
Dyed with Avocado and Morning Glory
Dyed with fragrant Camellia blooms
Find your favourite here...
-----------
Added behind the scenes peek... the origin of the beautiful and delicately varying shades glimpsed in this collection, the dye bath of camellia's, rose, hibiscus and morning glory: