I am incredibly excited to unveil a project I have been working on secretly - a new fashion sketchbook I designed and illustrated!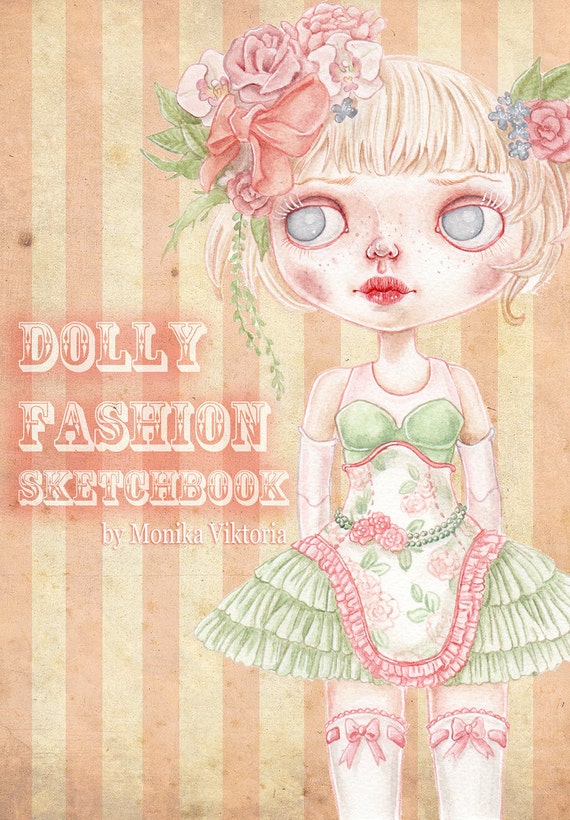 www.orchidsdesigns.etsy.com
The "
Dolly Fashion Sketchbook
" was created for all other Blythe and "Big-Eyed" Doll fashionistas, designers and seamstresses. Realising all my own designs were scattered around on scraps of paper and throughout various sketchbooks, I wanted to create the perfect sketchbook for keeping all my couture designs together. I embarked upon this project, and am so happy I saw it through, as I think it turned out fabulous!
Here is the official write up:
The Dolly Fashion Sketchbook
The "Dolly Fashion Sketchbook" is the

must-have for all dolly fashionistas and designers!
Created by illustrator Monika Viktoria, the designer and seamstress behind the elegant haute couture brand for dolls, Orchid's Designs.
Hand illustrated using Monika Viktoria's signature style, the Dolly Fashion Sketchbook features a big-eyed cutie template to sketch adorable dresses, flirty frocks, elegant evening wear and one-off couture creations for your dolls! Each page has room to jot down your design notes, inspirations, swatches for colour palette, and room to paint-in your dream eyes.
The Hair-Salon features three templates for you to trace so that your girl has the perfectly styled hair to match each look.
For all future editions, new products, and special offers, follow Orchid's Designs online!
Shop: www.orchidsdesigns.etsy.com
Facebook: www.facebook.com/orchidsdesigns
Cover Illustration by Monika Viktoria
After this first 15 are sold the next pre-order will open for a delivery of October (after the UK Blythecon 2013)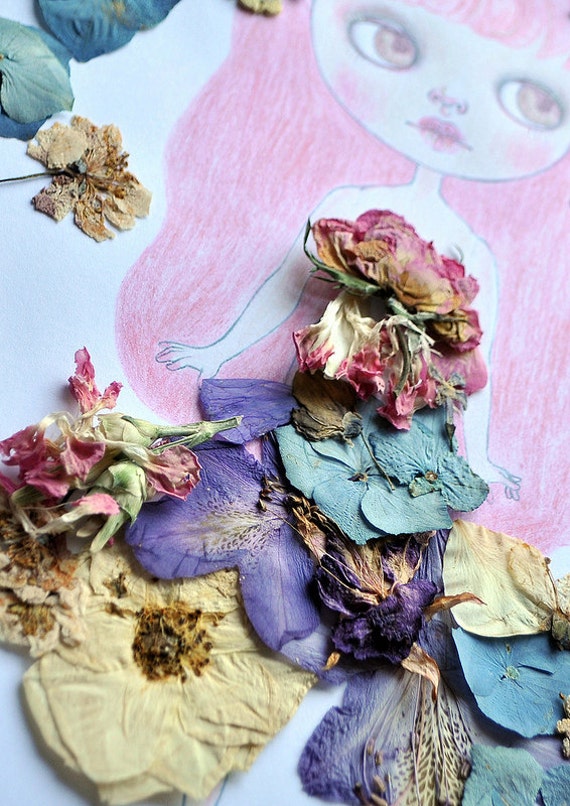 Example shot of the template-page for costume designs
If you are a Blythe-Blogger, I'd be very interested to hear from you!
I'd love to reach as much of the Blythe community with this new sketchbook to help designers!
write to: info [at] orchidsdesigns.com