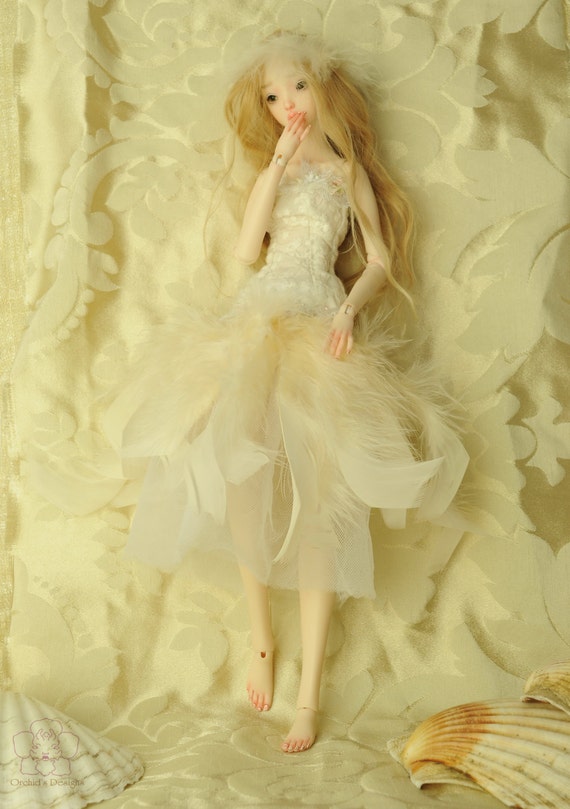 As as she flitted into the room, a rise of twitters rose softly into the heady evening air. Who was this mystery? This bird made of lace and silk, feathers as soft as a whisper, a voice like velvet and desire intermingled with the bitter-sweet sadness of bygone memories.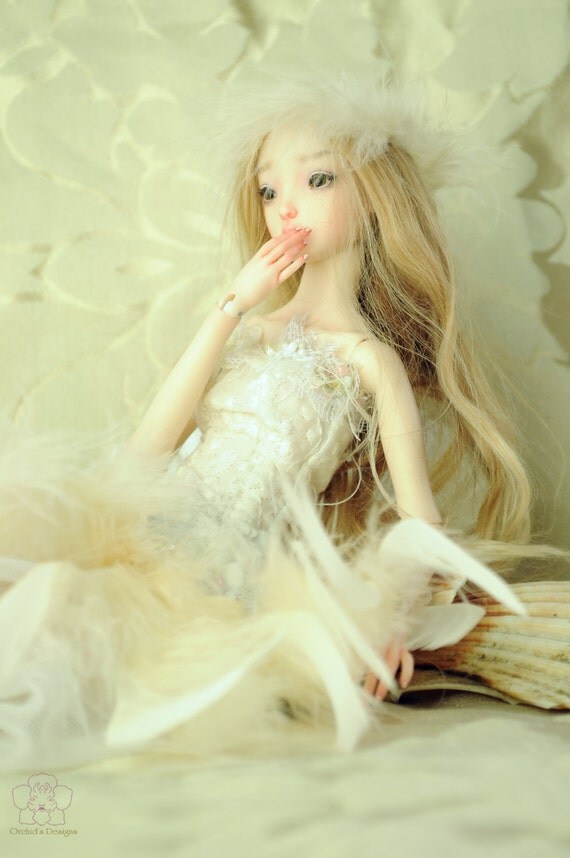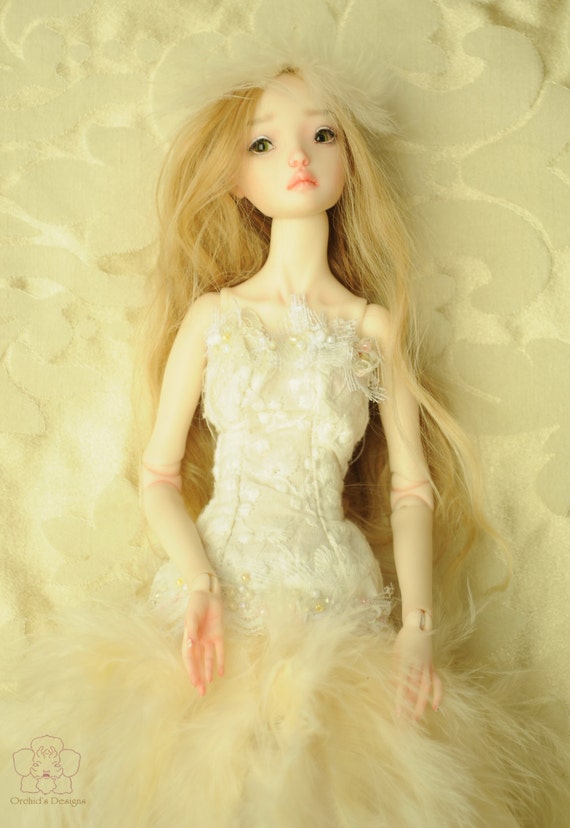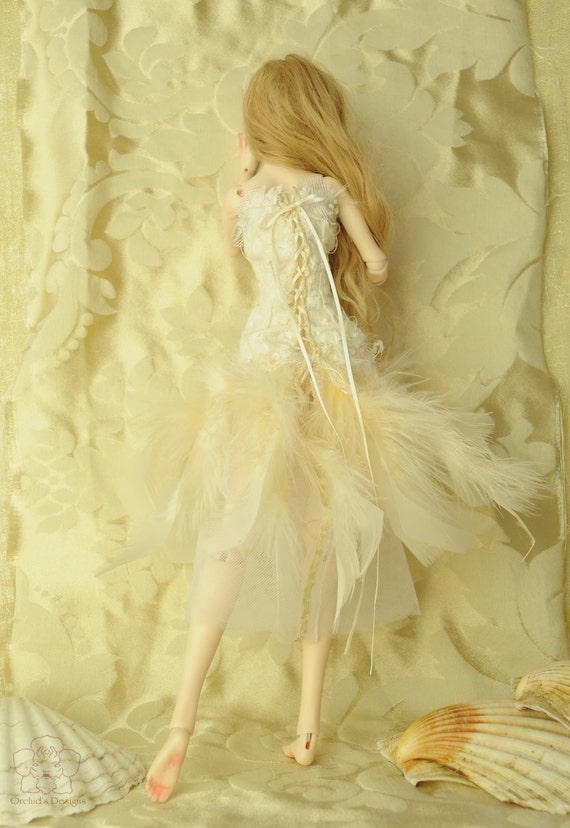 This fantastical frock is for a doll not of this world.... An embroidered fitted bodice is matched with icy tulle underlay skirt, decked in layers of cream and vanilla feathers. Shreds of lace, silk, threads, and beading give an otherworldly aura to this gorgeous gown.
The lace-up back is fitted with thin ribbon from Paris, and allows the gown to fit tightly on Resin Enchanted Dolls, or loosen the ribbon for the slightly larger Porcelain Enchanted Dolls.