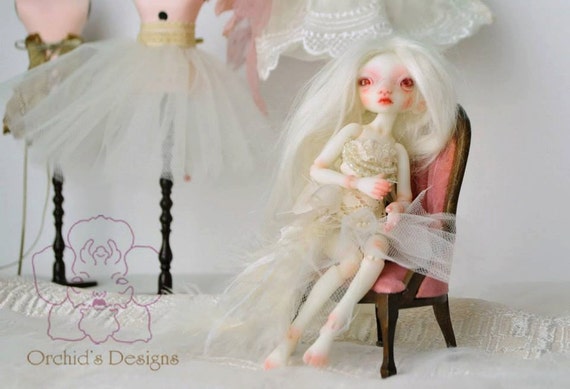 A tiny little ballerina twirls and spins beneath the gleaming glow of the moon, her only stage-slights. She jumps and glides to an audience of crickets and moths, her cheering crowd, and bows modestly at the end of her performance, the long limbs of an old willow draw close as her lush green stage curtains. The night air hums and buzzes afterwards, a no finer performance has ever been viewed in any gleaming marble opera.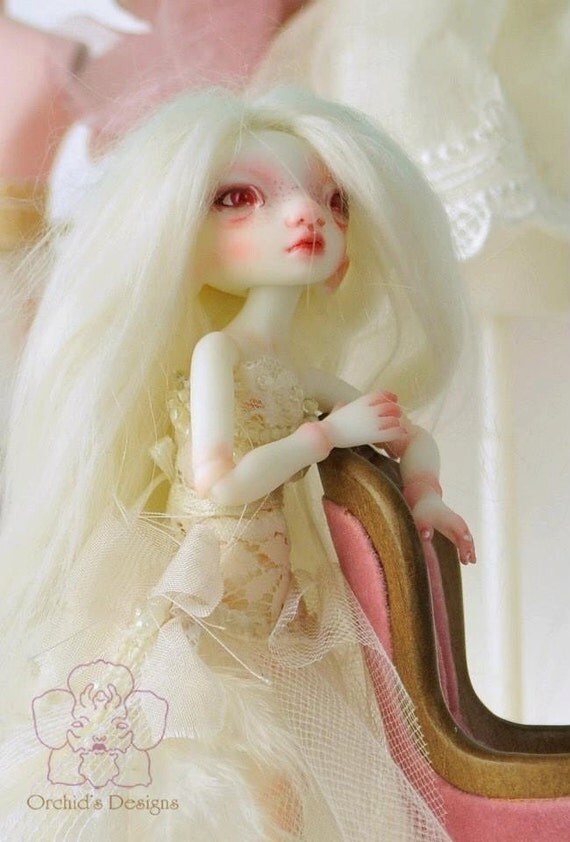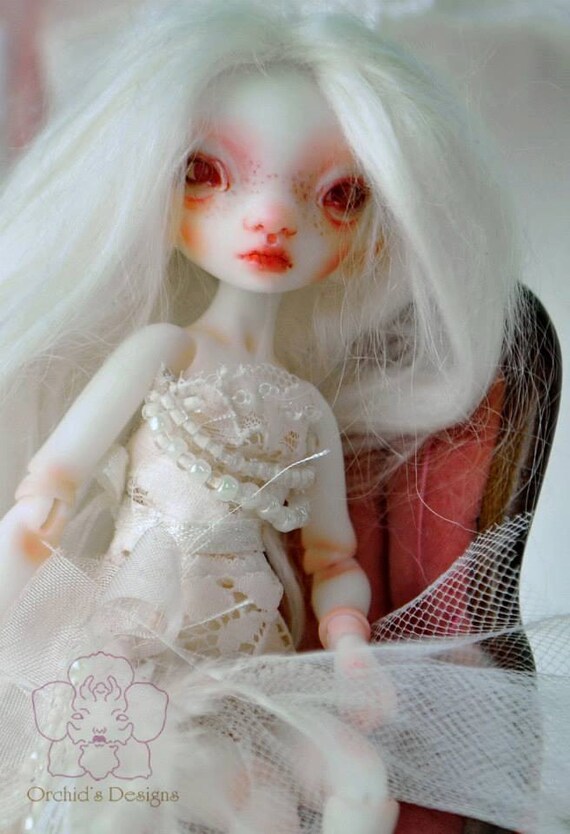 Vintage lace in the softest peach hue forms the tight-fitting bodice, accented with strands of ivory beads. Icy ruffles of the softest tulle for her tiny tutu, with a shabby-chic bow of lace and cream feathers at her dropped waist. The Crystal Ballerina dress is for the tiny being who dreams of the Opera, but performs on a simple, yet beautiful stage.
The Crstal Ballerina dress will fit the tiny BJTales Pearl and Asrai sculpts, and look darling on any of the colour variations. A snap closure and ivory bow at the back secures a tight fit for her bodice.
There is a version to fit the smaller BJTales Mouse as well ~
here
~