Hidden by the raspberry bush leaves, a songbird lets her joyous song raise to greet spring and summer.
She'll lose her voice if you keep her in a cage, so listen to her golden trilling on sunny days out in the wild.
"Raspberry Songbird" is a fitted corset-frock created for the exquisite Enchanted Dolls. The hand-painted structured skirt is accentuated with layers of frothy pink trims, ribbons and lace - sourced from my travels round the world. A tight lace-up back adds the ability for this corset to fit both the Resin and more elite Porcelain Enchanted Doll sculpts.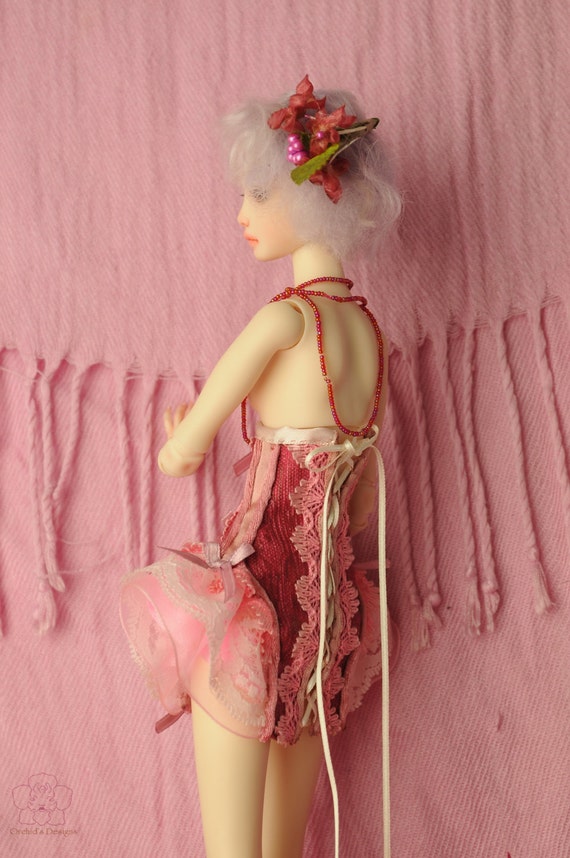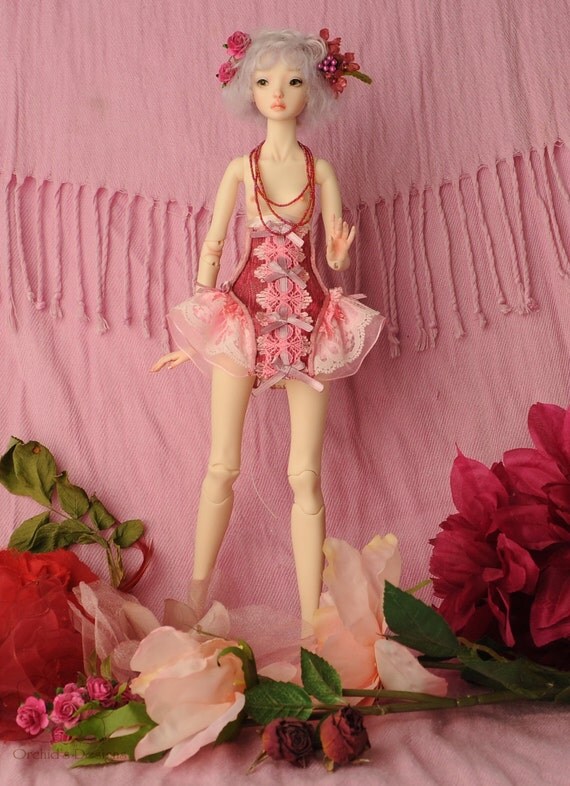 This is the second colour variant in my "Songbird" corsets made for the lovely Enchanted Dolls. The trims were just enough for this one-off piece, so it is truly one-off, not to be repeated.